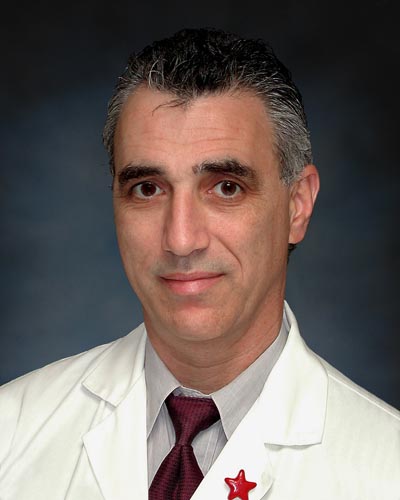 Dr. Scalea is globally recognized for his pioneer in leadership and advancing the field of shock and injury care. As Physician in Chief of the R Adams Cowley Shock Trauma Center, he heads the only freestanding trauma center in the nation and the best known trauma center in the world. It cares for over 8000 critically injured patients annually with a 96% survival.
Dr. Scalea remains a busy clinician, working over 100 per week and performing over 600 operative cases per year. Under his leadership, the Program in Trauma has expanded clinical services including caring for the emergency general surgery patients at the University of Maryland Medical Center. Dr. Scalea served as System Chief for critical care for the medical system and has built a region wide critical care program comprised of 18 ICUs and more than 300 beds.
In 2001, Dr. Scalea established a military training program, CSTARS that has trained more than 4000 Air Force personnel before they are deployed into war. Dr. Scalea has led international relief missions, including taking the only non-Chinese team to Sichuan and spearheading a six-month relief project after the Haitian earthquake, visiting Haiti four times himself. Dr. Scalea has health leadership positions in many national organizations and has received many local, regional and national honors. Dr. Scalea is a funded investigator and remains a prolific investigator mentoring many investigators from his department.